ERECT Magazine #003 – Berlin Metropolis –
『ERECT Magazine』待望の第3号が、10月3日に発売されます。

サイズ / Size:B5変形
価格 / Price:¥1,575(TAX IN)
発売日/ Release Date:2012年10月3日
ページ数 / Page count:164pages



取扱い店舗
・ERECT Magazine ONLINE SHOP
・全国ERECT Magazine取扱店







ERECT Magazine#003 Berlin Metropolis
Artist Interview
Dietor Moebius (Cluster) / Wolfgang Müller (Die Tödliche Doris) / Moritz R (Der Plan) / Andreas Reihse (Kreidler) / Kiddy Citny (Sprung Aus Den Wolken) / Sven Marquardt (Ostgut)
/ Yusuf Etiman (basso) / Oliver Sperl / Tobias Donat (Panik Studio) / Lisa Tiemann / Maximilian Rödel
ERECT Magazine#003 – Berlin Metropolis –
様々なクリエイターが集まる魅力と可能性が交差する芸術都市・ベルリン。
そこでは自由で形式にとらわれる事なく、常に進化し先鋭的なものが生まれ続けている。
第3号となる今回はベルリンのクリエイティブシーンの鍵を握るアーティスト11名を、小誌編集部独自の視点で選定し、特集。大都市ベルリンの現在と未来、彼らのクリエイティブに迫る。

ドイツ・エレクトロニックミュージックのパイオニアClusterのDietor Moebius、ベルリンカルトパフォーマンス集団Die Tödliche DorisのWolfgang Müller、ジャーマンニューウェイブ最重要バンドDer Planのメンバーにして、ATATAKレーベルのデザインを担当するMoritz R、ジャーマン・ポスト・ロック・ユニットKreidlerの中心人物でありLa! Neu!のメンバーとしても活動する音楽家Andreas Reihse、ベルリンアンダーグラウンド伝説の電子ファンクバンドSprung Aus Den WolkenのメンバーKiddy Citny、世界名門クラブとしてしられるBerghain/panorama barのレジデントDJのポートレイトを撮影するカメラマンSven Marquardt、Berghain / Panorama Barが運営するテクノレーベルOstgut TonのデザイナーYusuf Etiman、イラストレーターとしてBerghain / Panorama Barにビジュアルを提供するイラストレーター兼デザイナーOliver Sperl、Panik Studioを設立し、ベルリンのアンダーグラウンドパーティーのデザイナーTobias Donat、若手美術作家Lisa Tiemannとスタジオを共有している同じく若手美術作家Maximilian Rödel。

表紙は『大友克洋GENGA展』のメインヴィジュアルも記憶に新しい、大友克洋×河村康輔の共作による最新コラージュ作品。
誌面ではアート集団Chim↑Pom、榎忠、秋山祐徳太子のインタビューやSHOHEI描きおろし漫画等を掲載。
さらに昨年開催された巡回展『BETTER NEVER THAN LATE』の模様を納めた別冊付きと、充実の内容。
その他掲載アーティスト:奥野真行 / メチクロ / Ben Hopper / 抜水摩耶 / 37A / 丸岡和吾 / 渡辺浩之 / SALOTEZUMO / 堀木厚志 / キングジョー / アート倉持 / 武川寛幸 / 月曜美術倶楽部 / 五所純子 / 田窪直樹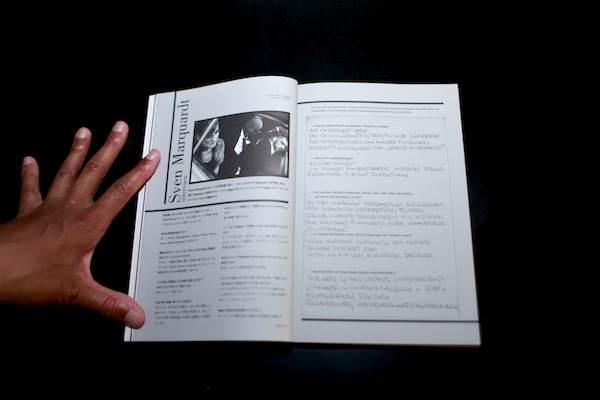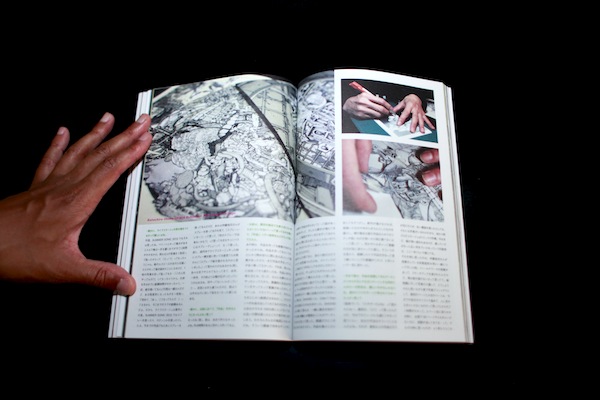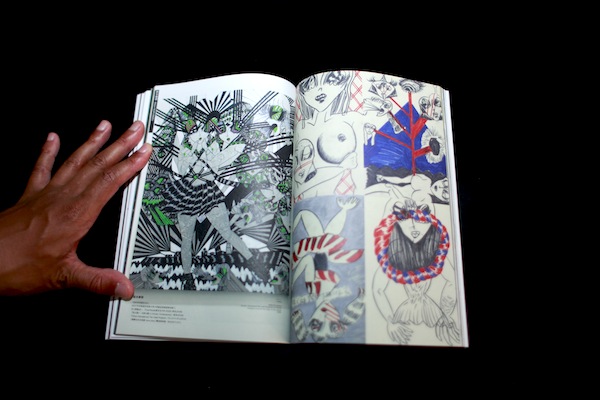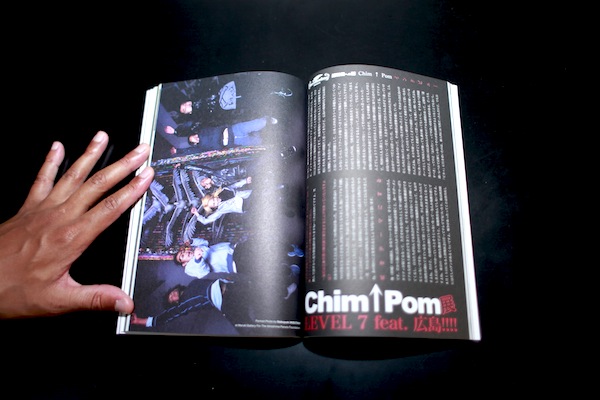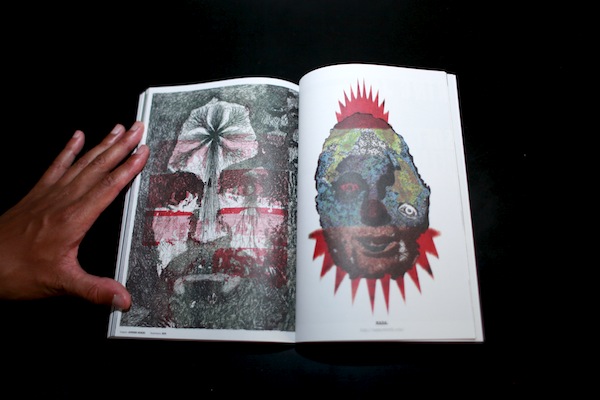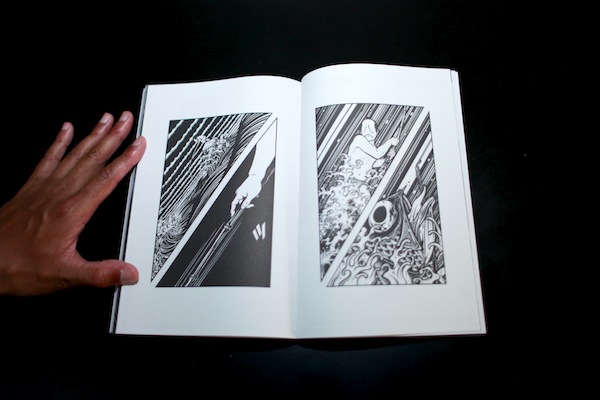 ERECT Magazine#003
Berlin Metropolis
Attracted by allure and prospects, creators of all kinds gather in the art metropolis called Berlin. A place not obsessed with formality, Berlin constantly evolves continuously giving birth to edgy creations. In what has become the 3rd Issue we take a look at Berlin's creative scene and 11 artist who hold the key, their perspectives on modern day Berlin, its future, and their approach to creativity.
German electronic music pioneer Cluster's Dieter Moebius, Berlin's cult performance group Die Toedliche Doris's Wolfgang Mueller, the most important band in German New Wave, Der Plan's member and ATATAK label's designer Moritz R, German post rock unit Kreidler's main person and La! Neu!'s member, musician Andreas Reihse, Berlin's underground legend electronic funk band Sprung Aus Den Wolken's member Kiddy Citny, world renowned club Berghain/panorama bar's resident DJ's portrait photographer Sven Marquardt, Berghain/ panorama bar managed techno label Ostgut Ton's designer, Yusuf Etiman, Berghain/ panorama bar's illustrator and designer Oliver Sperl, Panik Studio's founder and Berlin's underground party flier designer, Tobias Donat, and two young artist who share a studio, Lisa Tiemann and Maximilian Roedel
Katsuhiro Otomo and Kosuke Kawamura collaborated on a new piece which became the cover. The issue is filled with several interviews such as with the artist group Chim Pom, Chu Enoki, Yutokutaishi Akiyama, and managa by SHOHEI. In addition, we have included a booklet featuring last year's touring gallery show "Better Never Than Late". Issue 3 contains other artist such as: Mayuki OKUNO, Matic-log, Ben Hopper, Maya NUKUMIZU, 37A, Kazumichi MARUOKA, Hiroyuki WATANABE, SALOTEZUMO, Atsushi HORIKI, King JOE, Art KURAMOCHI, Hiroyuki MUKAWA, Monday-Art CLUB, Junko GOSHO, Naoki TAKUBO
ERECT Magazine
SIZE: B5
PRICE: ¥1,575(TAX INCL.)
RELEASE DATE: 10.3.2012
PAGE COUNT: 164pp
※We can accept overseas orders at the below address. info@erect-magazine.com
 All orders will be shipped from Japan.